Verti Shelving Lifts for 31½" Wide Cabinets
Price:
US$3,385.00
US$2,403.00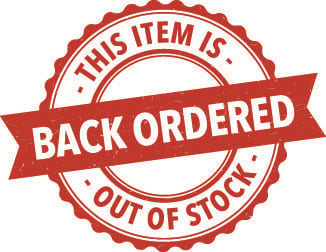 Product Highlights:
Fits inside existing 31½" kitchen cabinets
88lb weight capacity
Sides on shelves keep dishes inside shelves
Equipped with reliable safety strip
Product Overview
The Verti

raise and lower cupboard shelves smoothly and quietly, so the contents of the cupboard can be accessed from a seated position, creating accessible kitchen cabinets in your home.
ADA Compliant Cabinet Lift Without Major Renovations
The Vertical Shelf lift is one of the easiest systems to incorporate into your wheelchair accessible kitchen, as it can fit inside most new or existing cupboards without having to extend them out from the wall. All you have to do is remove the existing shelves and bottom of the cabinet before installing, and you will have universal design kitchen cabinets.

Designing ADA kitchens to meet the needs of all family members is now easier with the Verti electric shelf lift from

. ADA kitchen cabinets are accessible to every person who uses the kitchen and now you can have them in your home, without major renovations.The lift travels straight down to counter level, and straight up to
Kitchen Shelf Lift Features:
For 31½" kitchen cabinets
Fits inside existing kitchen cabinets
88lb weight capacity
Motor Driven
Can be stopped at an optional height
Fits in wall cabinets with heights 27.56"/70 cm or higher
Shelf width is 28"
Shelf depth is 10⅖"
Sides on shelves prevent dishes being placed outside the shelves
Equipped with reliable safety system to prevent crushing
Vertical shelf lifts are made by Granberg in Sweden.
Downloads
| | | | |
| --- | --- | --- | --- |
| Description | Added | Size | Action |
| Product Data Sheet pdf | 19/05/2017 | 763.33KB | Download |
| Installation pdf | 19/05/2017 | 752.26KB | Download |
Video
Vertical Shelf Lift in Wheelchair Accessible Kitchen
The Freedom Verti shelf lift allows shelves from upper wall cabinets to be lowered to counter level. Existing kitchen cabinets are easily made to be wheelchair accessible
Verti by Granberg Interior AB - Sweden
VERTI is an electrical system that raises and lowers cupboard shelves quickly and silently to or from the work surface. The contents of the cabinet are accessed without having to open the door. When lowered an area on the worktop is left free in front of the shelves. The movement can be stopped at an optional height.